"The hair we wear effects our living"
At
True Appearances
Salon
we want to give everyone the confidence to wear their hair happily and love the skin their in. We understand that the time spent here is a day-in day-out experience, as far as hair wearing and skin care goes. Passion is a life-loving necessity, and we are passionate!
​ Care is trans-formative, we feel that a better understanding of our hair and skin can lead to a better understanding of ourselves, which leads to a fuller and richer life with style.
We are able to see that well being is important, the feeling of looking good is directly entwined to being well. We welcome you to have a relaxing self care service experience as well as providing you with beautiful looking and feeling hair and skin. Our focus as a business is to promote eco-conscious living. We are able to have all the wonderful things we love as well as take care of the world and the world we leave to the generations that follow. We are dedicated to making thoughtful choices for growing a caring a confident world.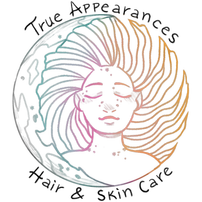 Featuring W.I.S.E. massage